Event Overview
As the world slowly recovers from COVID-19 and borders gradually start to open, the travel sector will soon bounce back to pre-pandemic levels amidst shifting governmental regulations, health awareness and the long-lasting attitude effects of a global pandemic. This recovery would mean transformational change however, it will come with an exciting opportunity to adapt and innovate.
Travel Tech Saudi Arabia Congress is the key meeting platform, marketplace and knowledge center for travel professionals worldwide. This congress is committed to providing travel professionals with access to the knowledge and skills needed to implement the latest technologies that are transforming the industry as well as the incorporation of new technologies, understanding best practices, and future trends.
Embarking on the success of the previous editions, the 4th Edition Travel MiddleEast will be held in Riyadh, Saudi Arabia on 22 & 23 November 2021. The platform brings together 300+ leading OTA's, Hoteliers, Developers, travel agencies, Airlines, Industry Leaders as well as the Travel Tech Solution Providers under one roof to meet and discuss about the top trends that are disrupting the travel industry
4th Edition Travel Tech Middle East gives an emphasis on the implementation of the technologies in the travel industry and discusses the key insights in Travel & Tourism sector in the Kingdom of Saudi Arabia. With over 50+ speakers from the entire travel technology ecosystem, TTME 2021 will emphasize on Saudi Vision 2030 and will bring together the key leaders from across the industry under one single platform. Delegates will experience a power-packed agenda consisting of presentations, panel discussions and keynotes from globally renowned speakers, panelists and moderators. If you are ready to innovate and join the ranks of the Brightest minds in the industry while resonating with the following reasons compelling enough to attend, then register today:
DAY 1 – MONDAY, 22 NOVEMBER 2021
REGISTRATION & WELCOME COFFEE
OPENING NOTE BY THE CHAIRPERSON
WELCOME ADDRESS BY GUEST OF HONOR
RESURRECTING TRAVEL INDUSTRY - THE TECHNOLOGY LEVERAGE
• How to prepare tourism industry for digital future
• Dynamic approach to innovation in tourism
• Startups and innovation for travel and tourism recovery
DAY 2 – TUESDAY, 23 NOVEMBER 2021
REGISTRATION & WELCOME COFFEE
OPENING NOTE BY THE CHAIRPERSON
THE EVERCHANGING TRAVEL PAYMENTS LANDSCAPE
• Payment technologies as an advantage for the travel sector
• Are payments a travel operator's secret weapon?
• Emerging trends in bookings and payment methods in the tourism sector

Saudi Vision 2030 – Prepare for an era of new opportunities
Emerging Niche in the region: Reunion Travel
The application of technology to adapt to the new reality

Tech powered Nomadic travel: Embracing work from anywhere

The loyalty shift: Is health, hygiene and safety the new currency for earning customer trust?
The role of touchless technology in inspiring traveler confidence

Bringing health and wellness to the forefront through contactless technologies
Contactless payments – An emerging sector redefining the future of travel post COVID-19

Impact of AI and robotics in the tourism sector

Ecotourism and Sustainability – An overview on Importance of Sustainable Tourism
CMOs/Heads of Marketing / Marketing Directors
Heads of Conferences, Heads of Events, Event Directors
Heads of Procurement / Commercial / Corporate / Operations
MD/CEO/VP/GM/
Presidents/Vice Presidents
Heads of E-commerce
Heads of Payments/Digital
General Services Directors
OTAs, Travel Agencies, Tour Operators
Airline & Hospitality Sector
Luxury Car Rental CompaniesLuxury Car Rental Companies
Inbound Luxury Travel Agents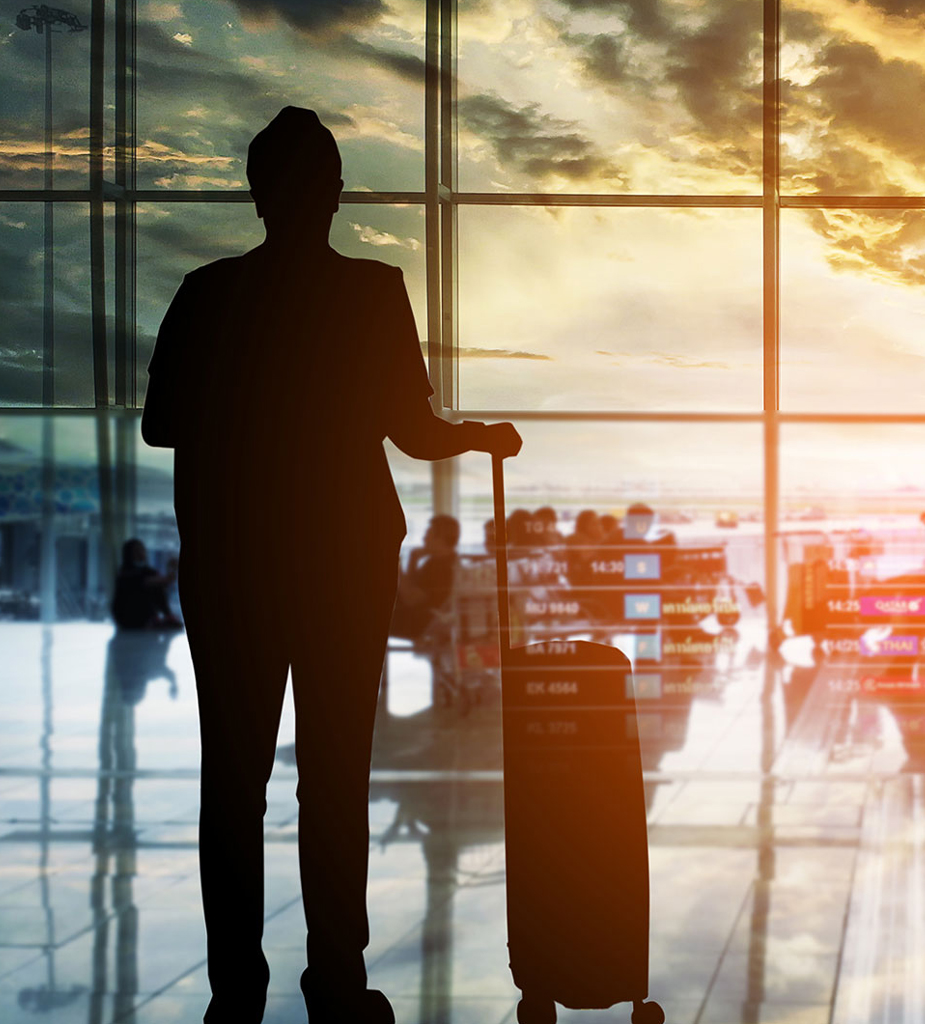 Hotels/Hotel Chains/Resorts
Destination Management Companies
Tourism Boards, Convention & Visitors Bureaus
TRAVELTECH SAUDI ARABIA 2021 presents the perfect opportunity for solution providers to engage with key decision makers such as Managing Directors, General Managers, Presidents and Senior professionals from travel and tourism industry to differentiate their product and put forward their value proposition in this emerging marketplace. Some of the key reasons why you should sponsor:
Demonstrate Thought Leadership

– Position your company as a thought leader by delivering a standalone presentation or moderating a panel discussion to a pre-qualified audience comprising of decision makers.

Network & Generate Leads – Optimise your networking opportunities by getting right in front of key decision makers that are prequalified based on seniority, budget availability and motivation to learn about latest technologies.
Brand Positioning – Establish, strengthen and re-position your brand in front of MDs and GMs who are looking to re-align and strengthen their digital strategies
To find out more about the ROI-driven sponsorship and exhibition opportunities,
contact us now at +9714 243 4677 or email info@verve-management.com